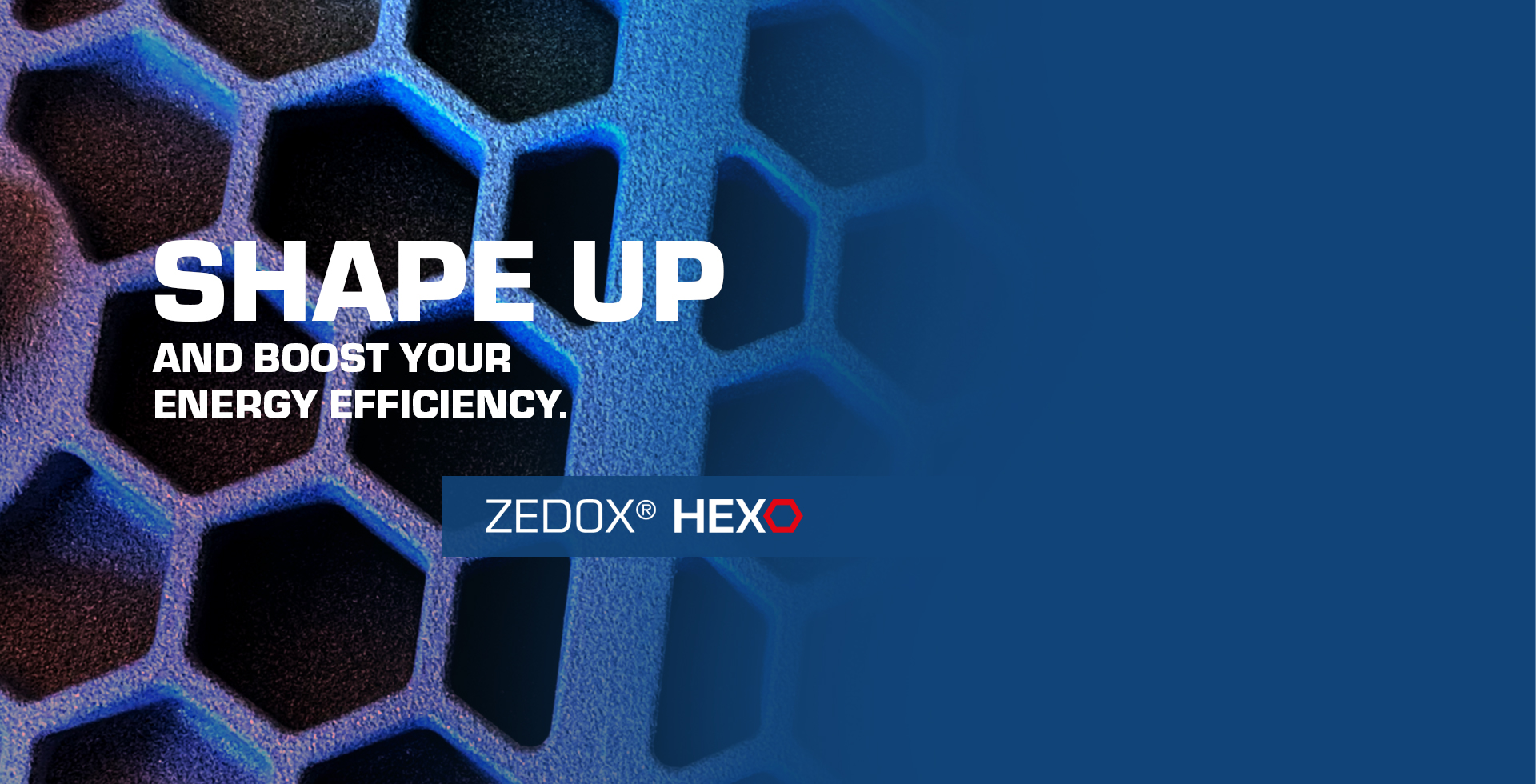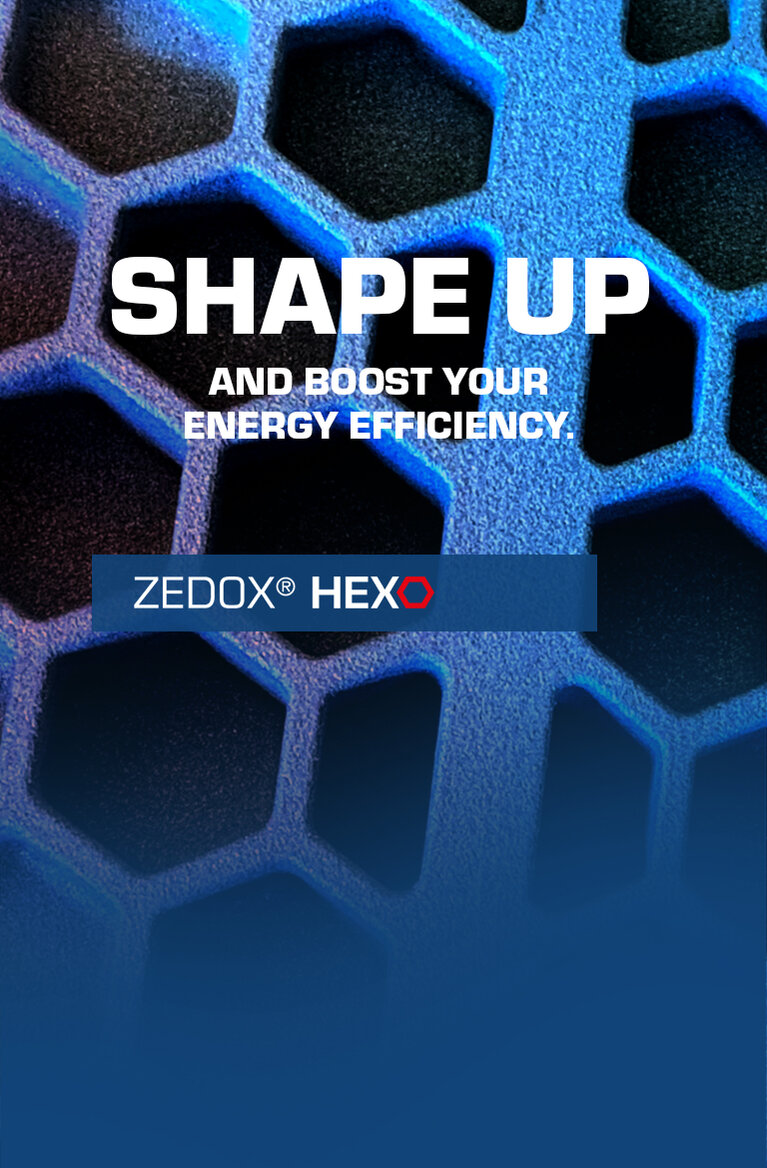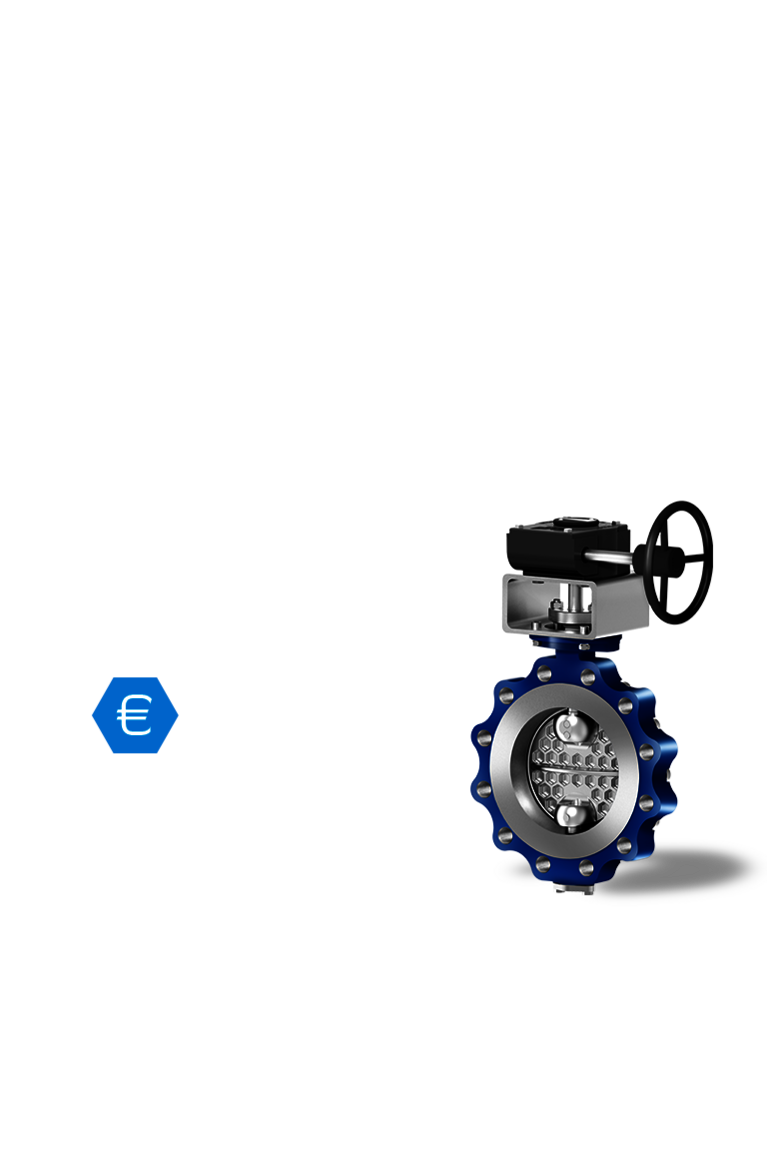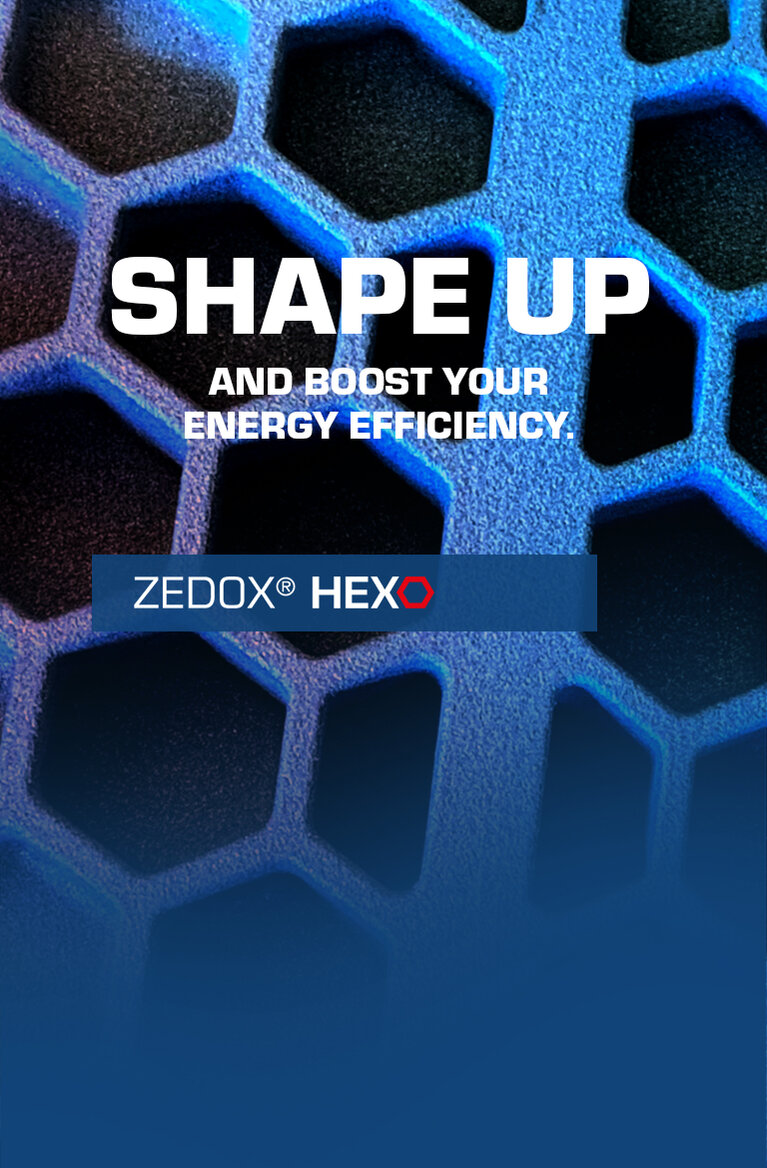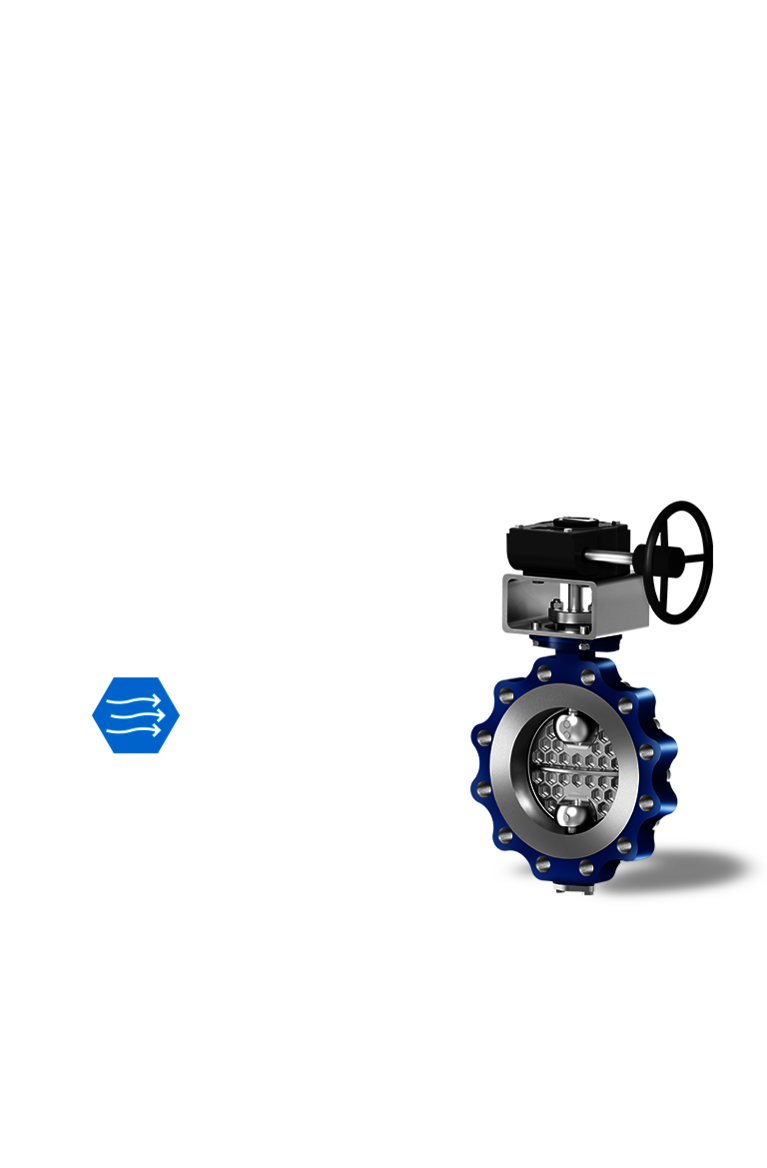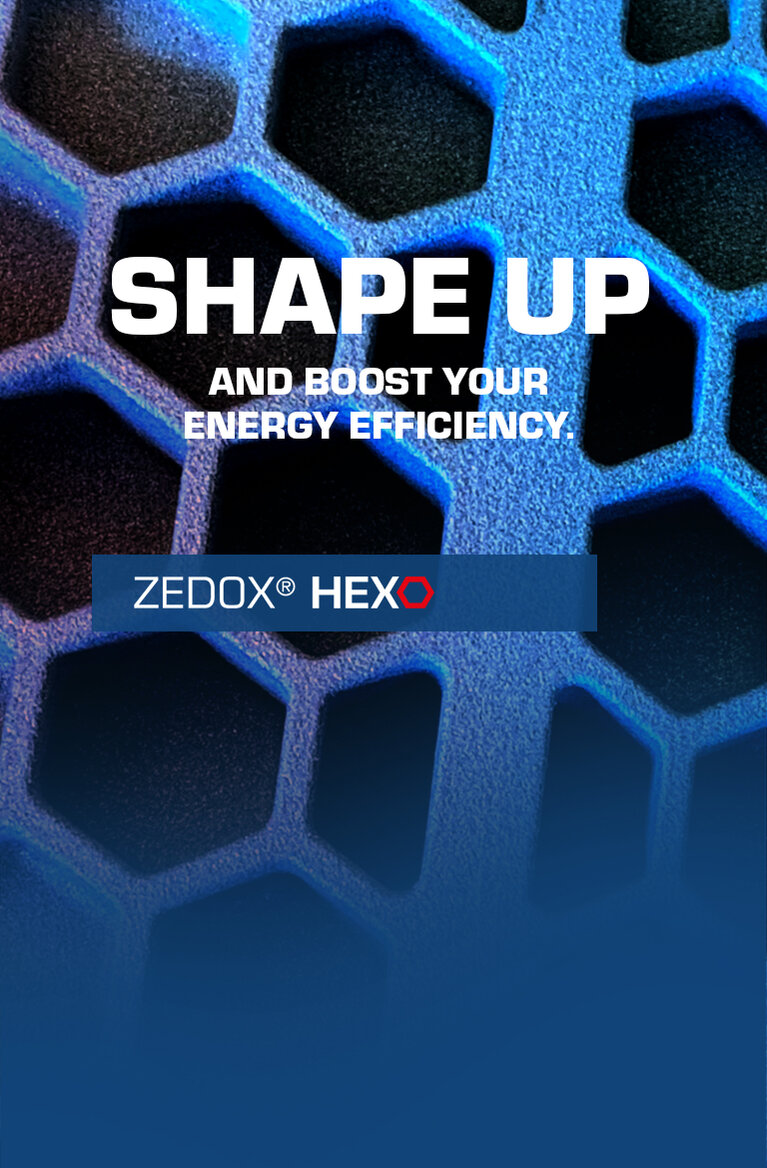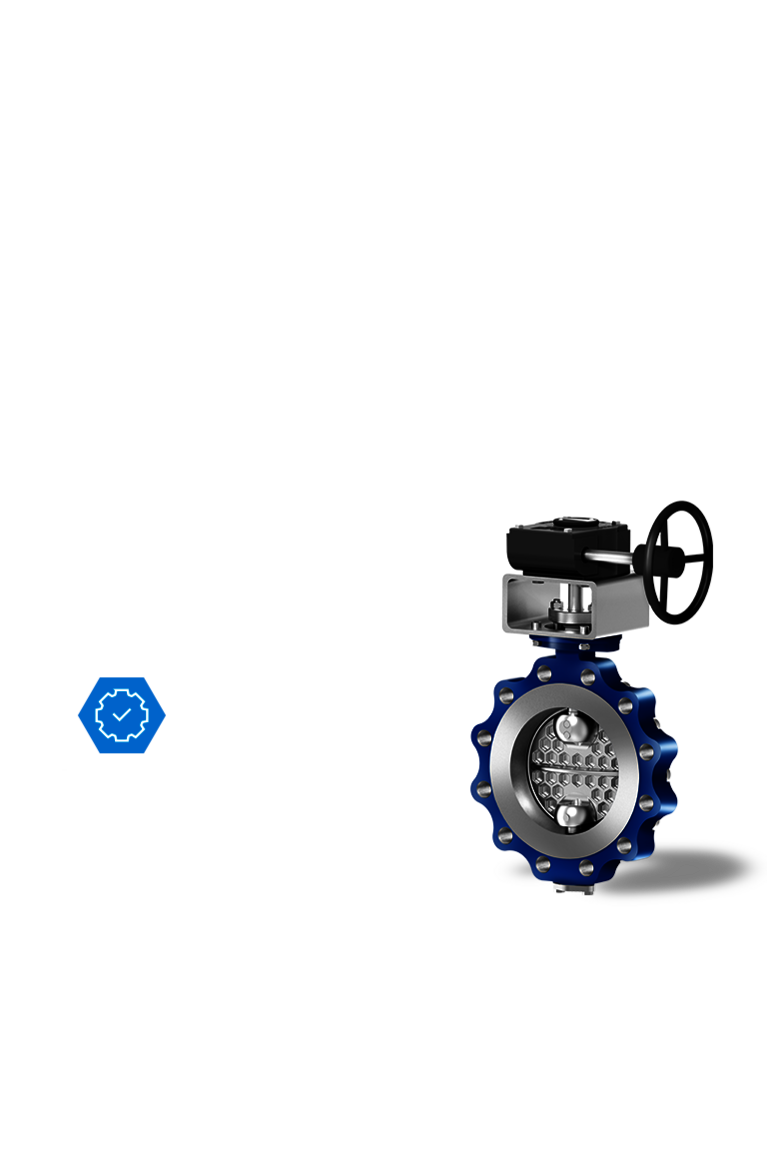 Improve your KVS values by up to 35 %*
with the ARI ZEDOX® HEXO double offset butterfly valve
and its unique honeycomb disc design.

For your Energy Efficiency!
The unique HEXO honeycomb disc design leads to significantly optimised KVS values - an efficiency booster for your system, as this reduces pressure losses. The new design also leads to a significantly calmer flow outlet of the valve and is thus the optimal choice for limited space conditions.
*Compared to standard high performance valves.
Optimised Flow Characteristics
with the Innovative ARI HEXO Honeycomb Disc Design
Standard High Performance Valve
ZEDOX HEXO with Honeycomb Disc Design
Markets & Applications
ZEDOX® HEXO – The High Performance Valve for Demanding Applications
ZEDOX® HEXO with the innovative honeycomb disc design is the economic alternative for a wide range of applications in the area of water and steam.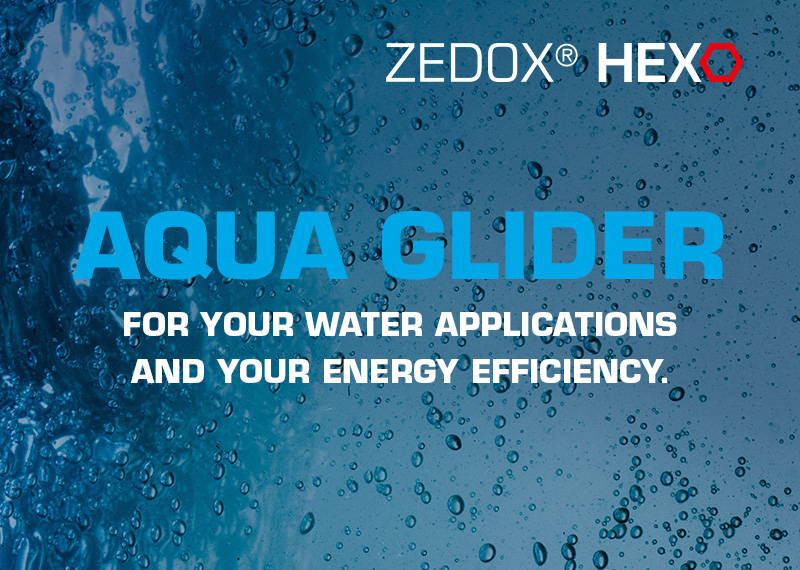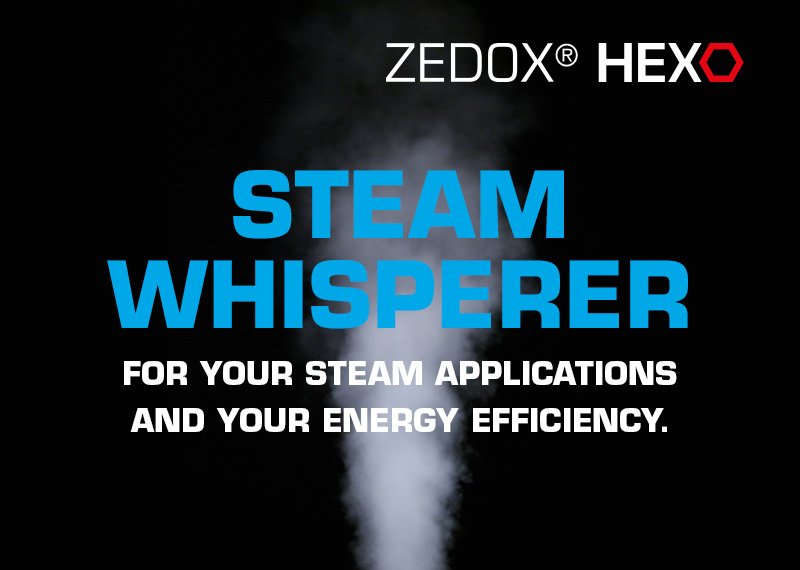 Your Benefits with ARI ZEDOX® HEXO
INNOVATIVE HONEYCOMB DISC DESIGN
New and innovative - the HEXO honeycomb disc design is registered and worldwide unique.
HIGH STIFFNESS
The honeycomb disc technology increases the stiffness of the entire disc construction and guarantees maximum process reliability while reducing weight.
OPTIMISED FLOW CHARACTERISTICS
The flow-optimised design ensures a significantly shorter outlet section. Therefore, the ZEDOX® is particularly advantageous for more compact systems and limited space.