ZEDOX® HEXO
The High Performance Butterfly Valve
with Innovative HEXO Honeycomb Disc Design –
Your Economical Alternative for Demanding Applications.
In contrast to centric butterfly valves, the double eccentric sealing principle of the new ZEDOX® (double shift of the pivot point) reduces the angle of the disc when it enters into contact with the seat sealing ring and relieves that metallic sealing when opening.
The Innovative HEXO Disc Design by ARI-Armaturen
The HEXO honeycomb disc design is registered and unique worldwide. The individual honeycombs on the back of the valve disc ensure a significant optimisation and calming of the flow downstream of the entire valve. In addition, the new honeycomb disc design leads to significantly improved KVS values, which are up to 35 % higher than those of standard High Performance valves. The honeycomb disc is manufactured to the highest quality. Up to and including DN 500, investment casting is used. The disc offers excellent aerodynamic properties due to the intelligently rounded shaft and pin design and is thus the perfect choice for various water and steam applications.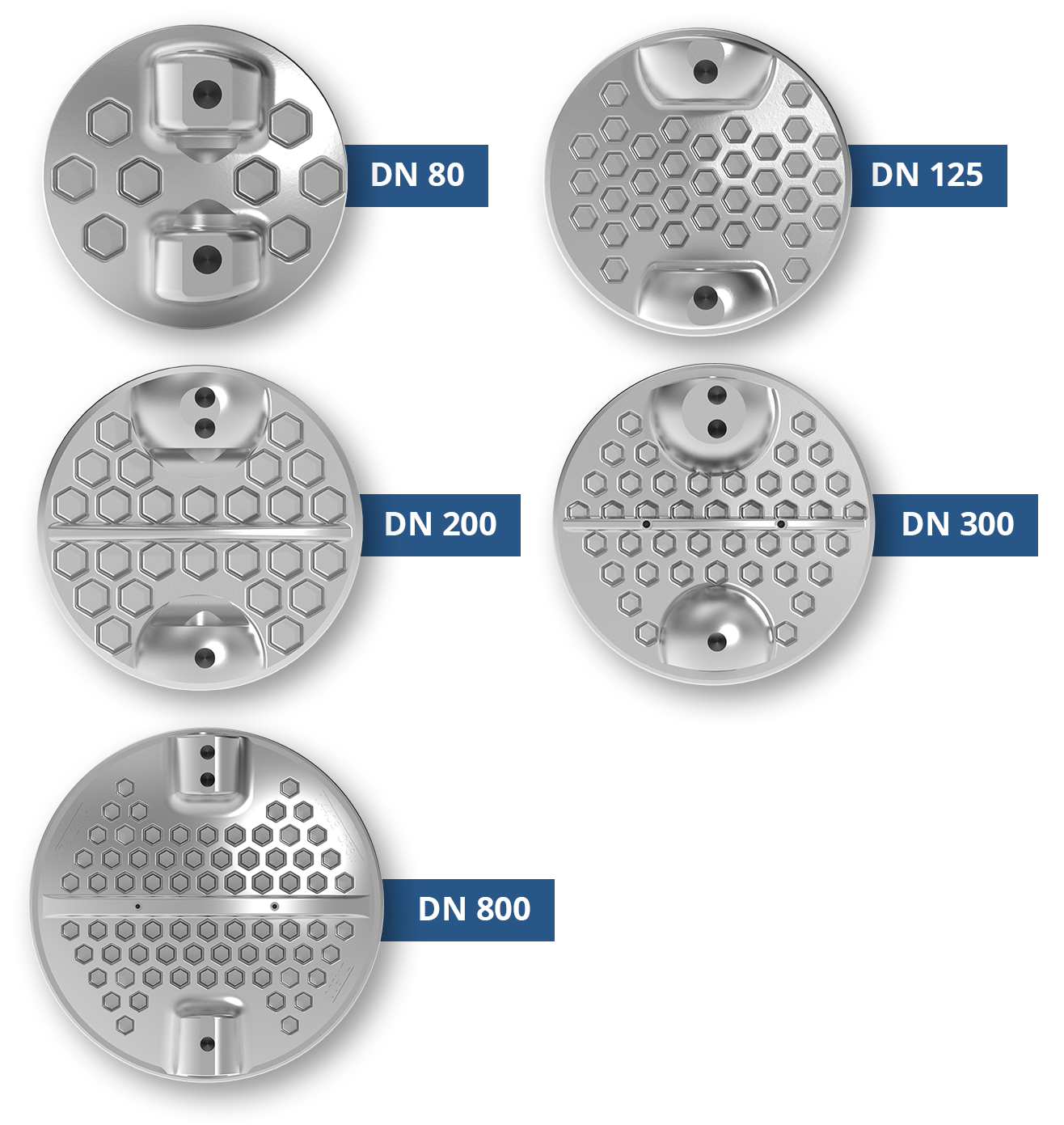 Your Advantages with the ZEDOX® High Performance Valve
Functional safety even under challenging operating conditions (reliably tight at temperatures from -40°C to +260°C, PN 10 to PN 40 as well as ANSI Class 150).
By reducing the contact pressure and minimizing friction, ZEDOX® offers a long service life.
The streamlined bearing and shape of the valve disc stands for a high-energy efficiency.
The protection of the seat-sealing ring against the influence of negative medium flow creates a long service-life of the ZEDOX®.
The low torques guarantee a perfect handling.
Easily automated via actuation interface acc. to ISO 5211.
ZEDOX® accomplishes leakage rate A acc. to EN 12266, API 598 (bi-directional), soft-sealing (type TS), metallic sealing (type CS) with leakage rate B.
Blow-out proof shaft provides extra safety.
Pressure-temperature rating acc. EN 1092, company standard.
Approvals acc. Firesafe and ATEX.
Further Variations of ARI ZEDOX®:
For more information about our ARI-Armaturen ZEDOX® product range feel free to contact us.
ZEDOX® HEXO Technical Data & Features
Performance features at a glance
Design: EN 12516, PED, API 609
Flange connection:* EN 1092, ASME 16.5, ASME 16.47, GOST
Butt weld ends:* DIN EN 12627, ASME B16.25, GOST
Nominal diameter:*
Wafer type DN 80-800 / 3" up to 32"
Butt-weld ends: DN 200-1600 / 8" up to 64"
Double flange: DN 200-1400 / 8" up to 56"
Fully Lugged Type: DN 80-800 / 3" up to 32"
Nominal pressure:* PN 10-40 / Class 150
Sealing systems: soft-sealing with PTFE sealing ring (TS version), metallic sealing ring (CS version)
Material:*
Cast carbon steel (1.0619+N / SA216WCB)
Cast stainless steel (1.4408 / SA351CF8M)
Temperature:* -40°C up to +260°C
Flow media: Liquids, gases, vapours
Actuators: Manual gearbox, pneumatic, electric and hydraulic actuators
*Other designs on request.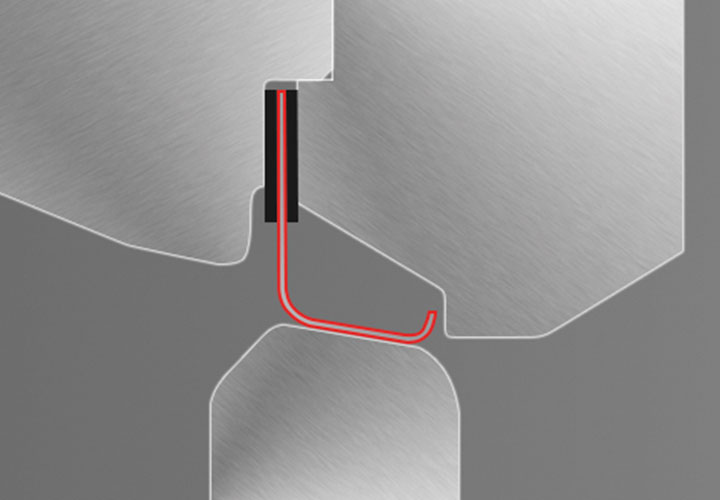 Tight sealing up to max. +260°C with metallic sealing ring (CS type)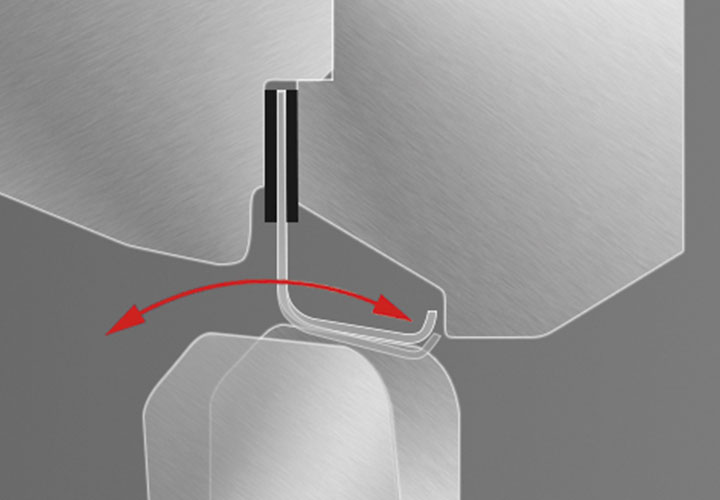 Minimized friction via reduced contact pressure of the disc and the metallic sealing ring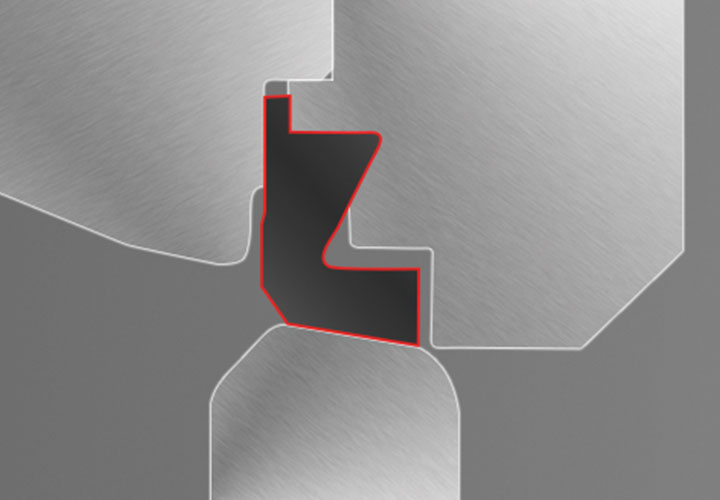 Tight sealing up to max. +180°C with PTFE sealing ring (TS type)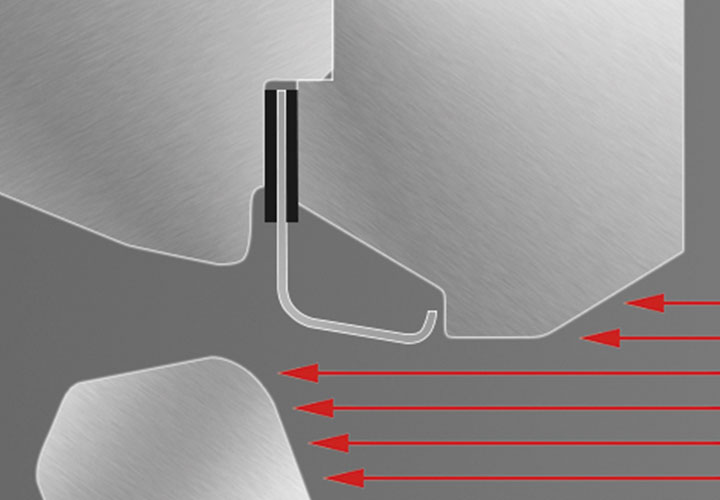 The protection of the seat sealing ring against the influence of negative medium flow creates a long service life of the ZEDOX®

Bi-directional tightness: The medium pressure supports the flexible metal sealing ring to follow the disc during the transition to be compressed in a way that it is almost equal to both flow directions.